ACCESS BANK MULLS 40% PAY CUT OF STAFF SALARY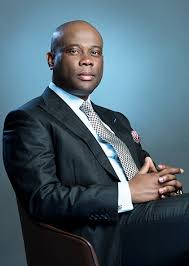 The Group Managing Director of Access Bank Plc, Mr. Herbert Wigwe, has announced the bank's decision to have a 40 per cent salary pay cut affecting its over 5,800 permanent staff starting with him as the CEO.
Wigwe announced this during a virtual meeting, tagged Employee Town Hall Meeting, with some staff of the bank via Microsoft's Teams (video).
He informed them of some strategic moves that the financial institution would take this month to ensure it weathered the ravaging effects of the present lockdown caused by the COVID-19 pandemic crisis shaking the world.
"One thing that has come out from the lockdown is that digital is the way forward. We do not need the complement of staff to take us to where we are going. It has also shown that non-essential staff, particularly from the outsourced staff, may not be at the level that we require to be in the future," Wigwe said.
He continued; "We do not need all the security personnel, cleaners, tellers among others that we have now, considering the fact that not all our branches would be open between now and December. We will talk to the employers of that number of staff, which represent about 75% of our staff strength, to rationalize to the level we think would make us a customer-oriented financial institution that we are.
"We are also looking at a professional cut. I understand that is very tricky because it comes with pains. I will be the first to take the heat and I will take the largest pay cut as much as 40%. Everybody may have to make some adjustments of the sort. We understand the difficulties people are going through but also understand the higher calling of creating an institution that can continue to provide for us. When things improve tomorrow, we shall revert to normal. We understand the difficulties facing the people but we have to protect our franchise."
In 2019, Access Bank Plc acquired rival Diamond Bank Plc last year and that partly said to have contributed to a 31 per cent increase in its operating expenses.
As at December 2019, Access Bank's personnel cost was about N76.9 billion up from N57.1 billion same period in 2018. The spike was mostly due to the merger with Diamond Bank where it also absorbed legacy Diamond Bank staff.