Seplat Petroleum Development: A Brand Failing Amidst Crumbling Global Oil Price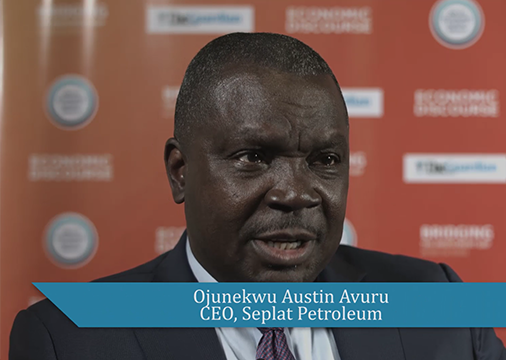 For Seplat Petroleum Development, the year 2020 has not been a palatable one thus far, especially with a fall on return on investment.
A Nigerian company that plays largely in the upstream exploration and production sector, Seplat by its financial statement for the first quarter (Q1) ended March 31, 2020, has failed as a business.
According to an analysis by business and analytical platform, Nairametrics, most of the company's performance indicators were negative during the period in review.
The analysis on the platform read: "A summary of the quarterly performance shows that the oil and gas firm recorded an 18.2% decrease in revenue, dropping from $159.5 (N48.9 billion) in Q1 2019 to $130.5 (N42.4 billion) in Q1 2020. There was a huge drop in gross profit, with the company recording $33.1 (N10.8 billion) in Q1 2020 as against the $81.4 (N24.9 billion) recorded for the same period in 2019. This represents a massive 59.3%.
It also stated: "The profit before tax/loss shows a loss of $105.8 (N34.3 billion) in Q1 2020 as against a profit of $35.8 (N10.9 billion) which was recorded for the corresponding period in 2019. This represents a huge 395.5% decrease."
According to Nairametrics, an in-depth look at the figures from the oil and gas company also revealed that the company booked N47.5 billion in impairments, as the company decided to revalue its oil and gas assets following the crash in oil prices.
While Austin Avuru, CEO of Seplat tried to justify the decisions taken by the company, business experts believe the organisation only decided to salvage what it could rather than be buried in the loss.
"We have the benefit of long-term contracted gas revenues that are insulated from oil market volatility.
"We are achieving substantial cost reductions from our suppliers and managing our own costs even more carefully in this unprecedented and challenging period. We are in constant dialogue with partners on monies owed and are pleased to report that our cash flow remains robust and we have significant cash in reserve. This, coupled with the majority of our debt repayment obligations extending beyond 2021, gives us confidence that we can continue to operate comfortably within the covenants on all lines of debt," Avuru said.Also Read: ntel to commence national roaming test with 9MOBILE
However, Nairametrics believe that the organisation is likely to suffer more loss. Its report is quoted to have said: "The company still faces significant headwinds of drops in oil prices and cut in output forced by OPEC. Even with its optimism about gas, crude oil still represents about 83% of revenues at N34.9 billion, compared to gas at N7.5 billion. For Seplat to meet up with its cash obligations and running costs, it still needs revenues from crude oil."
Despite being in a big mess, Seplat still has the obligation of paying the cost of running operations. Recall that not too long ago, Seplat spent about 47% of its revenues as the cost of sale and another 20% of gross profits on OPEX.
Additional report from Nairametrics